Soul Cruisers
Soul Cruisers is a British Company selling bikes, scooters and skateboards that are both standard cruisers or they come with an electric motor fitted. Soul Cruisers have a large selection of the best quality e-bikes and scooters available to buy in the UK and import them from the U.S.A and Germany to ensure they get the best quality.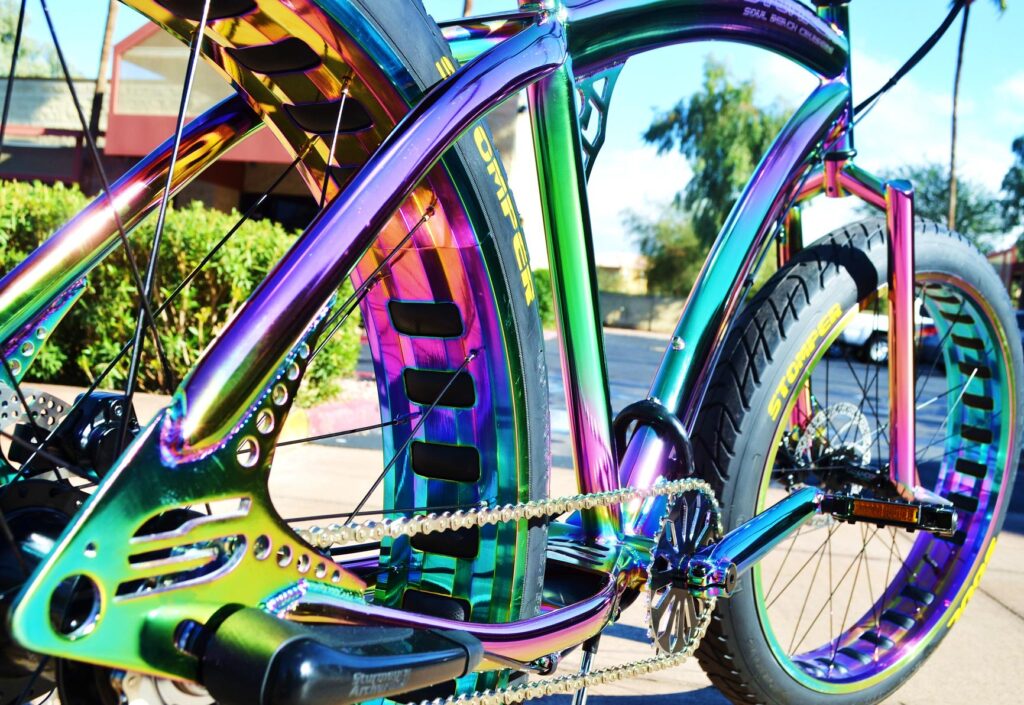 The website needed to have an upbeat, modern look but with an edgy twist to it to appeal to both older and younger generations. The younger generation is more likely to purchase a cruiser and be happy to pedal themselves whereas the older generation loves the thought of their youthful days without the hard work of pedal power.
Women's bikes are also available in pink, teal, white and black, these have a dropped frame to make it easier to get on and off but still retain the cruiser vibe.
The skateboards have all the style of a kickboard and can be used for tricks but with the added advantage of a motor to power you along with the use of hand control.
The Scooters are made to travel in style to and from work or just to play on, they are solid in construction and Soul Cruisers have many styles and motor options from a child's scooter to a serious adult scooter.
E-commerce
To get your Leicester website contact us now on www.purplepatchdesign.co.uk. www.purplepatchdesign.co.uk